Instantly. Everywhere.
Vigo is a technology-oriented, corporate courier company that provides solutions to all kinds of "Instant delivery" needs of brands and businesses.
About Us
As Vigo, we have been working for a world where brands can focus on their own business and deliver their products to their customers instantly, using our technological infrastructure.
We exist for companies to reach their customers instantly. We form teams for the companies we work with and manage them in the most efficient way with the technology infrastructure.
7 days 24 hours. We provide uninterrupted courier service regardless of public holidays, administrative holidays, weekends.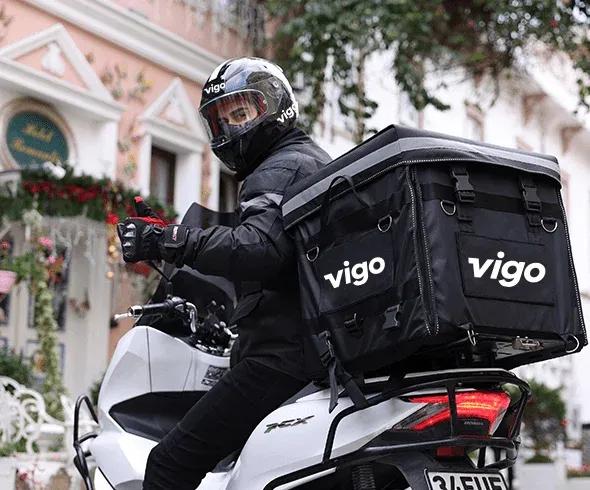 Our team
We are a big family with 5000+ couriers and 150 professional head office employees.
We are a people company. Our healthy cooperation with our employees is the basis of our business.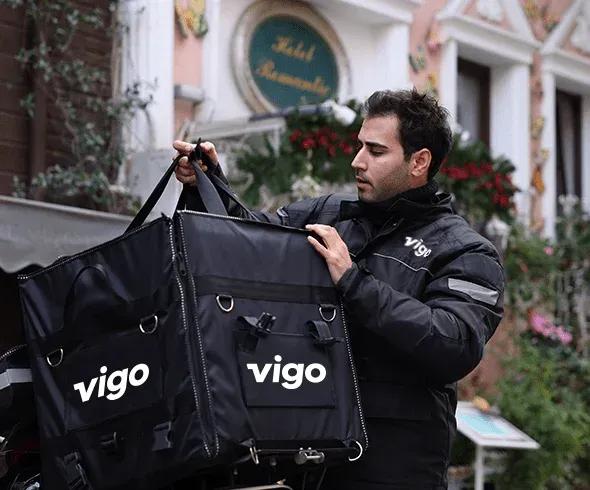 How Does Vigo Work?
Thanks to its easy system integration, your orders are assigned to the mobile applications of our Vigo couriers that work only for you.
Without having to set up and manage any courier operation, as many courier as you need is ready for your orders in the region you want and delivers your orders in the fastest way.
It offers the freedom of instant delivery for e-commerce sites, chain retail stores and grocery stores, restaurant chains.
Order Tracking and Reporting
You can log in to the Vigo panel with your company's user name and password, see all the steps about the status of your orders and follow them instantly.
You can see the location of your couriers on the Live Map. (If you wish, you can also use this information to inform your customers about their orders)
You can use the reports screen for all your order analysis. You can make the necessary decisions to make your business more efficient by getting all the order details at any time.